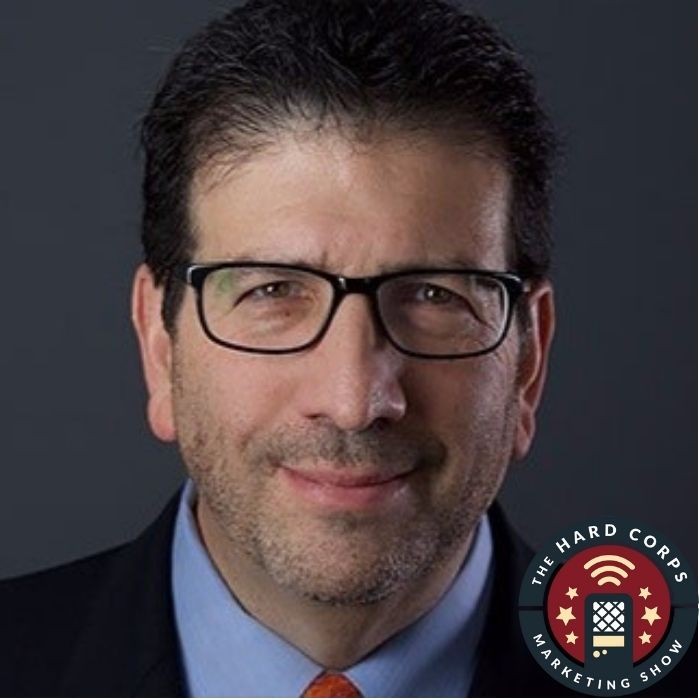 So many marketers today get stuck in the marketing silo and don't dare to venture out to see the wide world of other wonderful things that go on in their businesses. If you're doing this, you're setting yourself up for failure. Here to help you break out of the marketing vacuum is Brian Zaslow, a well-tenured marketer and entrepreneur. Learn five ways to avoid staying in your own bubble, how to develop lifetime customers, and even some of the joys of owning a donut franchise!
Busted Myths:
Good marketing alone will not solve your revenue and growth problems. You can't expect success from working in a vacuum; you have to work with the rest of your business or your client's business. 
Takeaways:
There is much more to marketing than just marketing strategy or tactics. Marketing has to work within the larger framework of a business so that the customer has a great experience and the company can be profitable.

It's important to get a deep understanding of what the rest of your business does and how that integrates with marketing.

The best way to learn and break out from the marketing silo is to get in the field and experience your business hands-on. This helps you see how consumers interact with your product, promotional materials, and sales efforts.

Track your customer experience and the journey of your product. See how it both literally and figuratively touches people and learn all the steps of the process so you can know what problems and opportunities may be present.

When making any changes to your business, it's critical to get advanced buy-in from your team and customers by portraying it as a win-win for every party involved. 

Using warmth and competence together is a great way for companies to develop someone as a lifetime customer. These should be present in every way a customer interacts with your company.

Marketers need to be both skilled technical marketers and practical and realistic about business. 
Quote of the Show:
"You don't take margins to the bank, you take dollars to the bank" - Brian Zaslow

"Tell people what they need to know, not what they want to hear" - Brian Zaslow
Book Recommendation:
The Human Brand: How We Relate to People, Products, and Companies

by Chris Malone and Susan Fiske
Links:
LinkedIn: https://www.linkedin.com/in/brianzaslow/

Twitter: @bzaslow

Company website: zaslowmarketing.com
Ways to Tune In